Product Law
Contact Person Dr. Astrid Seehafer, M.Sc.
Strategic risk management is becoming increasingly important for companies, especially in regulated industries. In this context, conflict avoidance and conflict resolution regularly go hand in hand. Our Product Law team combines civil and public law expertise, litigation skills and regulatory advice – always treating our clients' interests as the number one priority.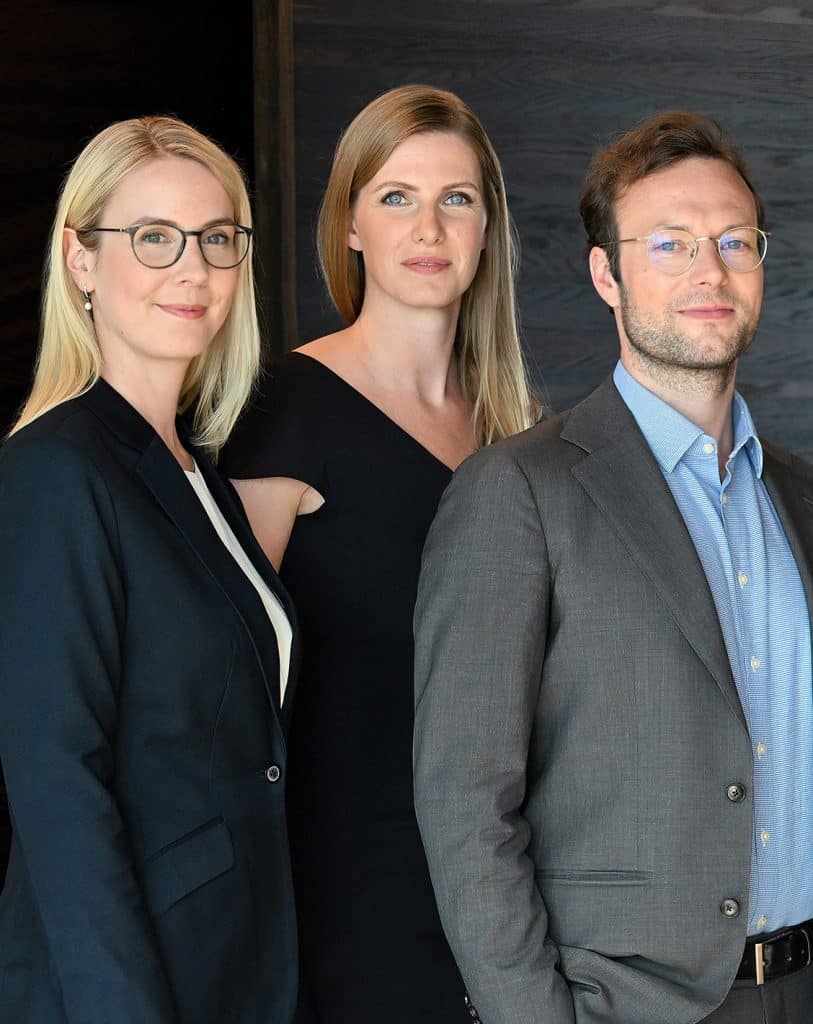 Our clients include national and international enterprises in the manufacturing, e-commerce, re-commerce and quick commerce sectors as well as stationary retailers and distributors, importers and platform operators. We advise players in the medical devices and pharmaceuticals business, the food, food contact materials and cosmetics industries, the textiles and consumer goods sectors, as well as companies from the digital and tech industry. Many of our clients are active in the field of sustainability, some currently transforming their processes completely to achieve greater sustainability. We serve as their trusted advisors in this process. Our skill in resolving cross-border issues has been built over years of working for major international law firms. Our extensive experience, along with a broad international network of equally skilled and highly specialised local colleagues enables us to resolve cross-border matters quickly and efficiently.
Our consultancy service portfolio includes:
Product liability and product compliance litigation: Our strategic vision, pragmatism and in-depth industry knowledge enables us to develop defence strategies and represent our clients out of court as well as in disputes before courts and arbitration tribunals. As part of this work. we also involve and coordinate defence teams of lawyers, technical experts and medical experts. Our long years of experience have taught us to anticipate the likely outcome of a case and ingrained in us a reliable instinct on the merits of our clients' position, which we use to determine whether a case is worth the fight or had best be settled amicably. If a settlement is the best option, we use our expertise to negotiate and draft the agreements to procure the best possible outcome for our clients.
Strategic advice on product and regulatory compliance: In the field of preventive risk management we lend our expertise and skill to building a process by providing outstanding advice and crafting smart solutions to the complex and increasingly stringent regulatory requirements that companies from regulated industries are obliged to meet. In case of physical products, we accompany our clients throughout the entire product cycle, from development and design to manufacturing, distribution and disposal of the product. Our advisory services range from detailed issues, such as the design of warnings or specific labelling requirements, to comprehensive legal advice on compliance with market access requirements and the monitoring and assessment of European and national regulatory developments.
Strategic advice on product-related sustainability issues, incl. digital ethics: This topic includes eco-design, circular economy, ensuring human rights and protecting the environment along the supply chain as well as green claims. Sustainability is key. We advise our clients on how to make their products and processes green and sustainable, to anticipate legal developments on these issues early on and to implement them both within the company and in all dealings with third parties. In case of digital products and networked systems, we serve our clients in cooperation with our Data.Law team in all regulatory, liability, data protection and digital ethics.
Set-up of product compliance, quality and product recall systems: A comprehensive product compliance management concept is designed to ensure that all stakeholders within a company are supplied with all relevant information on product-specific requirements, that only safe products are marketed and that, in the event of a crisis, responsibilities and necessary steps to remedy the situation are clear. In addition to designing general compliance management systems, we therefore also work with our clients to create tailor-made solutions for effective product compliance, quality and recall systems and to implement them internally.
Product crisis consulting: In the event of a product crisis, we provide support with RAPEX and RASFF risk assessments. We develop recall concepts for voluntary and mandatory product recalls and provide expert support during the recall process, including the associated crisis communications. We also represent our clients vis-á-vis the competent authorities and insurance companies.