Locations
Dusseldorf Munich Tokyo
Locations
Dusseldorf Munich Tokyo
Dusseldorf
ARQIS Rechtsanwälte
Partnerschaftsgesellschaft mbB
Breite Straße 28
40213 Dusseldorf | Germany
PHONE
+49 211 13069-000
E-MAIL
duesseldorf@arqis.com
Munich
ARQIS Rechtsanwälte
Partnerschaftsgesellschaft mbB
Theatinerstraße 8
80333 Munich | Germany
PHONE
+49 89 309055-600
E-MAIL
muenchen@arqis.com
Talent Hub Berlin
ARQIS Rechtsanwälte
Partnerschaftsgesellschaft mbB
Friedrichstraße 185, Haus F
10117 Berlin | Germany
PHONE
+49 211 13069-000
E-MAIL
berlin@arqis.com
Japan
ARQIS Foreign Law Office
Foreign Law Joint Enterprise with TMI Associates
Roppongi Hills Mori Tower 23F
6-10-1 Roppongi, Minato-ku
Tokyo 106-6123
Japan
PHONE
81-3-6438-2770
E-MAIL
tokyo@arqis.jp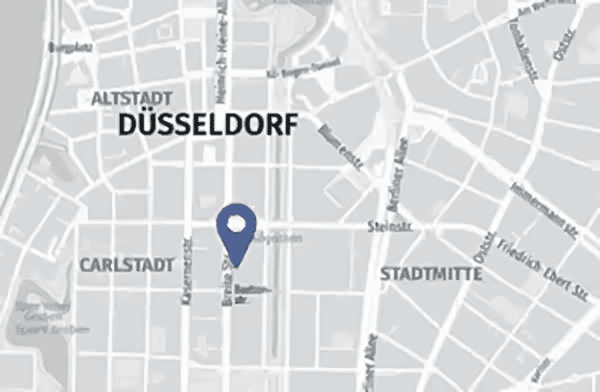 Visit us
Download our travelling guides as PDF:
Alternatively, you have the option of planning a route with Google Maps. Your route will open in a new window.
CONTACT FOR PRESS INQUIRIES
Our business law experts will be happy to support you with a range of services, from brief statement to by-lined article. Anne Röttsches can help you find the right contact.